Services Provided at Stoneview Injury and Wellness Center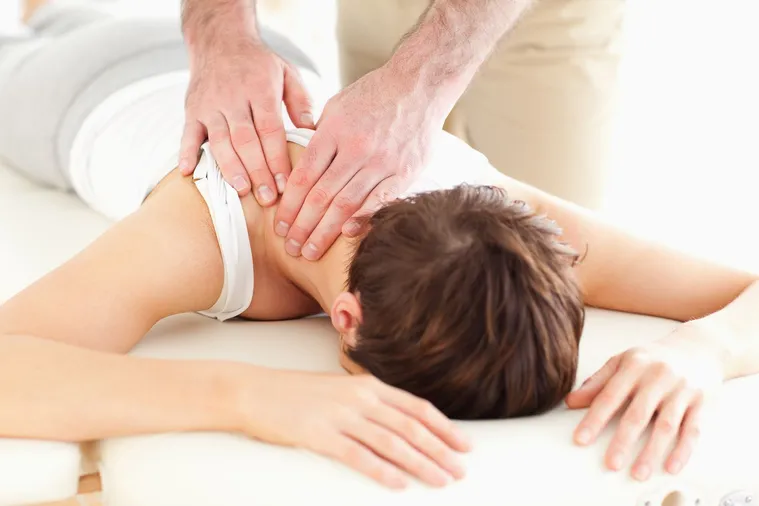 Stoneview Injury and Wellness Center treats many different injuries and illnesses without medications and surgery. They treat back pain, leg pain, neck injuries, headaches, joints, discs, carpal tunnel syndrome, injuries from accidents, asthma, colic, ear infections and ulcers. They offer a variety of therapies custom designed to the patient and their condition. Their chiropractor treats both adults and children. Our services include:

Chiropractic Services
We offer spinal adjustments using a variety of hands on techniques that help to relieve pain and align the spine and discs properly. Our chiropractor is trained in many different types of spinal manipulations. This therapy is effective at relieving pain and helping give patients better mobility. Spinal adjustment therapy is used to treat subluxations too.
Soft Tissue and Massage Therapy
Soft tissues and the muscles are treated with different types of massage therapy. It is used used to help treat pain and relax patients . We have a number of different soft tissue therapies used, massage therapy, rolfing, trigger point therapy, somatic therapy, and acupuncture point therapy.
Exercise and Stretches
We provide therapeutic exercise and stretches for healing from injuries and illness. Patients with injuries will be given specific exercise to perform at the office or home. These exercises will help heal and strengthen the back, neck, legs, arms, and neck. Stretches and exercises increase strength and stability and help control pain too. The doctor will design a custom exercise program for your needs.
Nutritional Counseling
Stoneview Injury and Wellness Center offers nutritional and dietary counseling that addresses the whole person. We will custom design a diet and recommend supplements based on your specific needs. A good diet helps to heal your body and prevent serious illness.
Business Health and Training Programs
Our staff plans health and wellness training programs for businesses and companies. This programs help reduce work related injuries by teaching employees proper safety techniques in lifting, preventing injuries, and using equipment safely. We can design a program for your industries specific needs.
Wellness Programs
Our practice offers a number of wellness programs that treats different conditions. We have a foot detoxification treatment that helps cleanse the body of harmful substances. We have a weight loss program that uses diet, exercise, and supplements to help patients achieve their goals. Our wellness programs include fitness and exercises, proper posture, pregnancy counseling, and ergonomics. We treat any condition that makes your lifestyle choices unhealthy.
Other Pain Relief Therapies
Our Stone Mountain office offers several other forms of therapy for extra help with pain relief. They are muscle stimulation, therapeutic ultrasound, diathermy, and interferential stimulation.
Contact our Stone Mountain Chiropractic Center
Contact our office to make an appointment for an consultation to learn more about the right treatment for your condition, Call (404) 299-9066 today or fill out our online form.